Wellington Baptist Church is set on an relatively flat accessible-friendly site. This page details some of the key aspects of our site. If there is any further information you require, please do contact our church office.
There are four disabled car parking spaces that are available in South Street carpark directly behind the church next to the access to the church site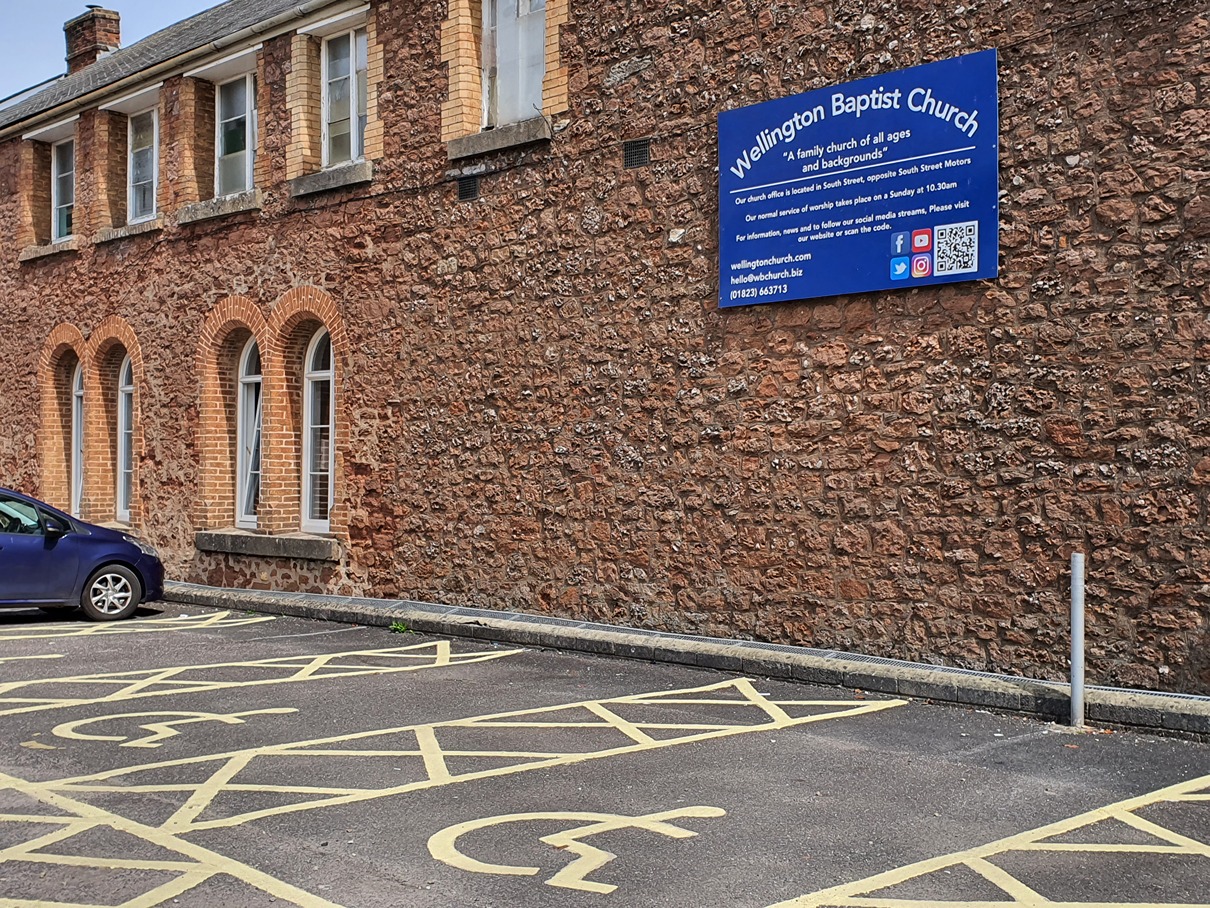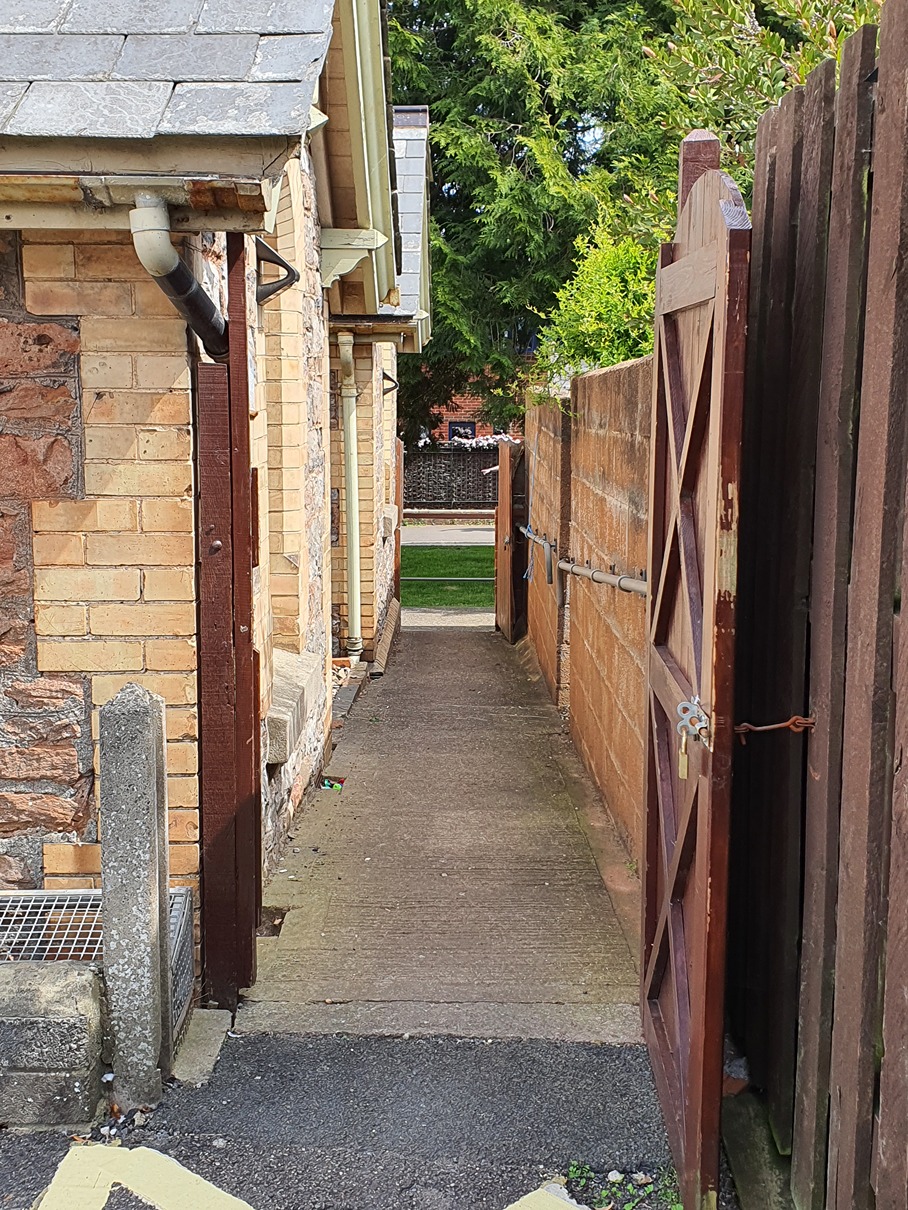 The site can be accessed from south street carpark situated behind the church. The site access is directly by the disabled car parking spaces in the corner of the carpark. This site access is wide enough for a wheel chair or mobility scooter, and has a 90 degree turn at the bottom of the path, with room to make a wide turn.
The site can be accessed from the pavement on South Street via a wide slightly upward sloping path with a smooth surface.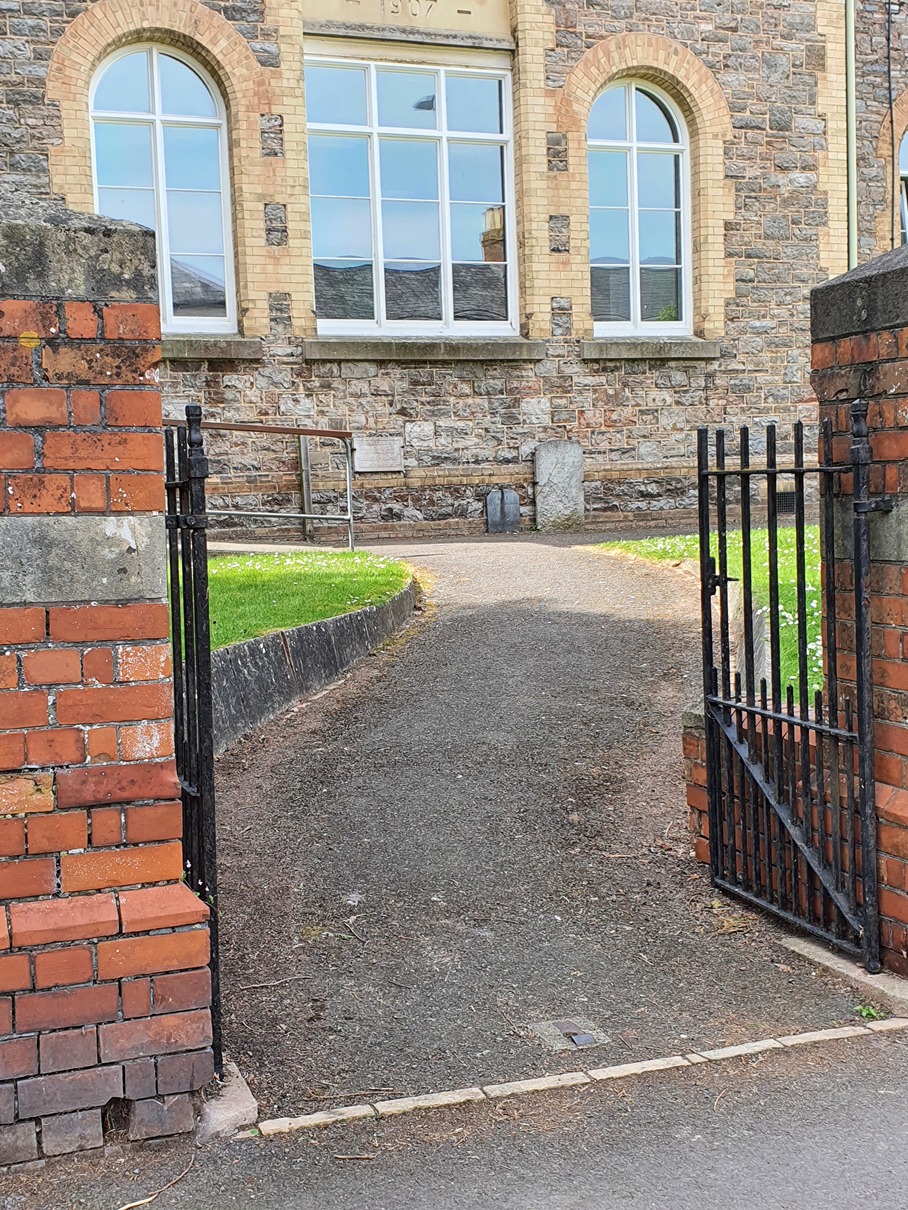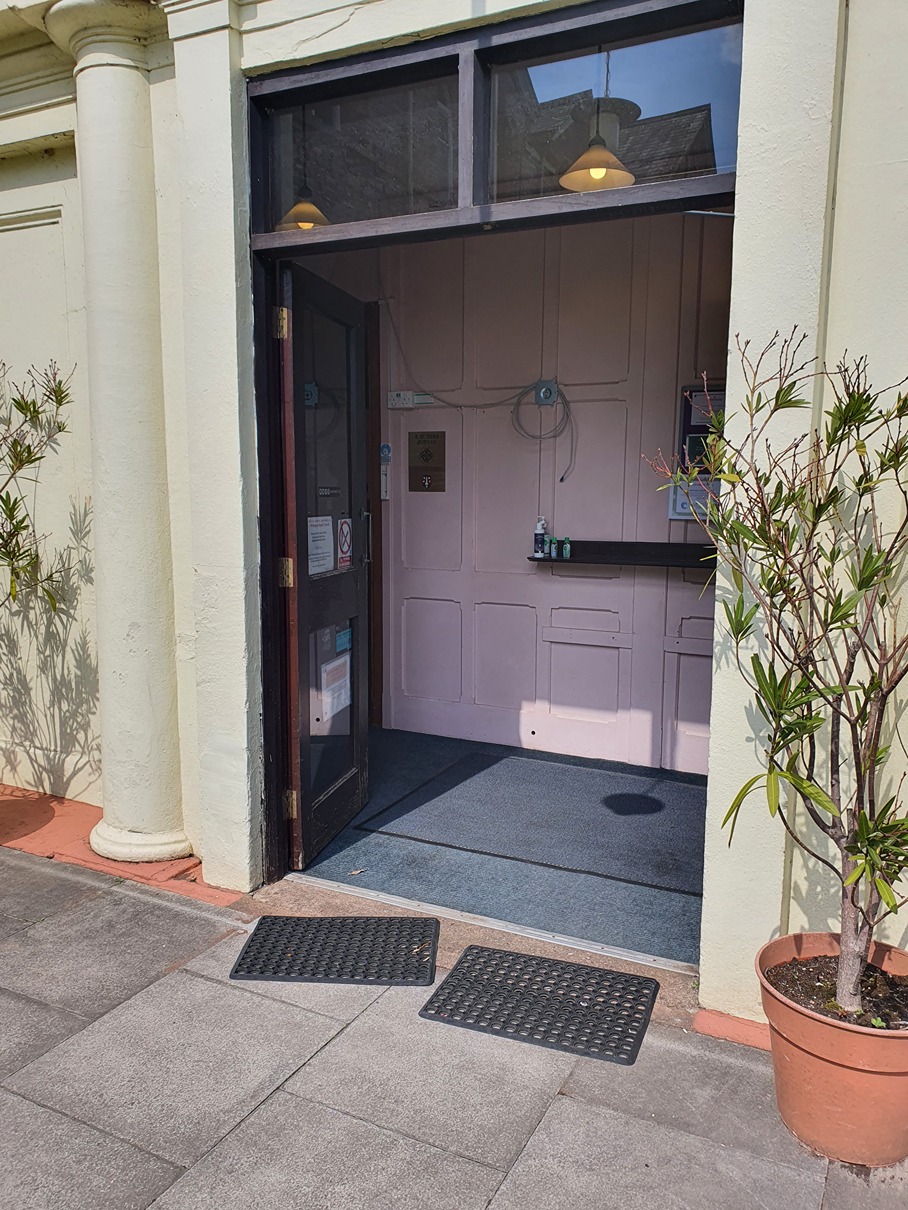 There are two outer double doors for access to the worship centre. These lead into a porch area, off of which there is a single large door into the worship centre. All surfaces are flat with no raised thresholds.
The main church hall entrance has 2 shallow steps, and a metal ramp can be laid out for access for wheel chairs and push chairs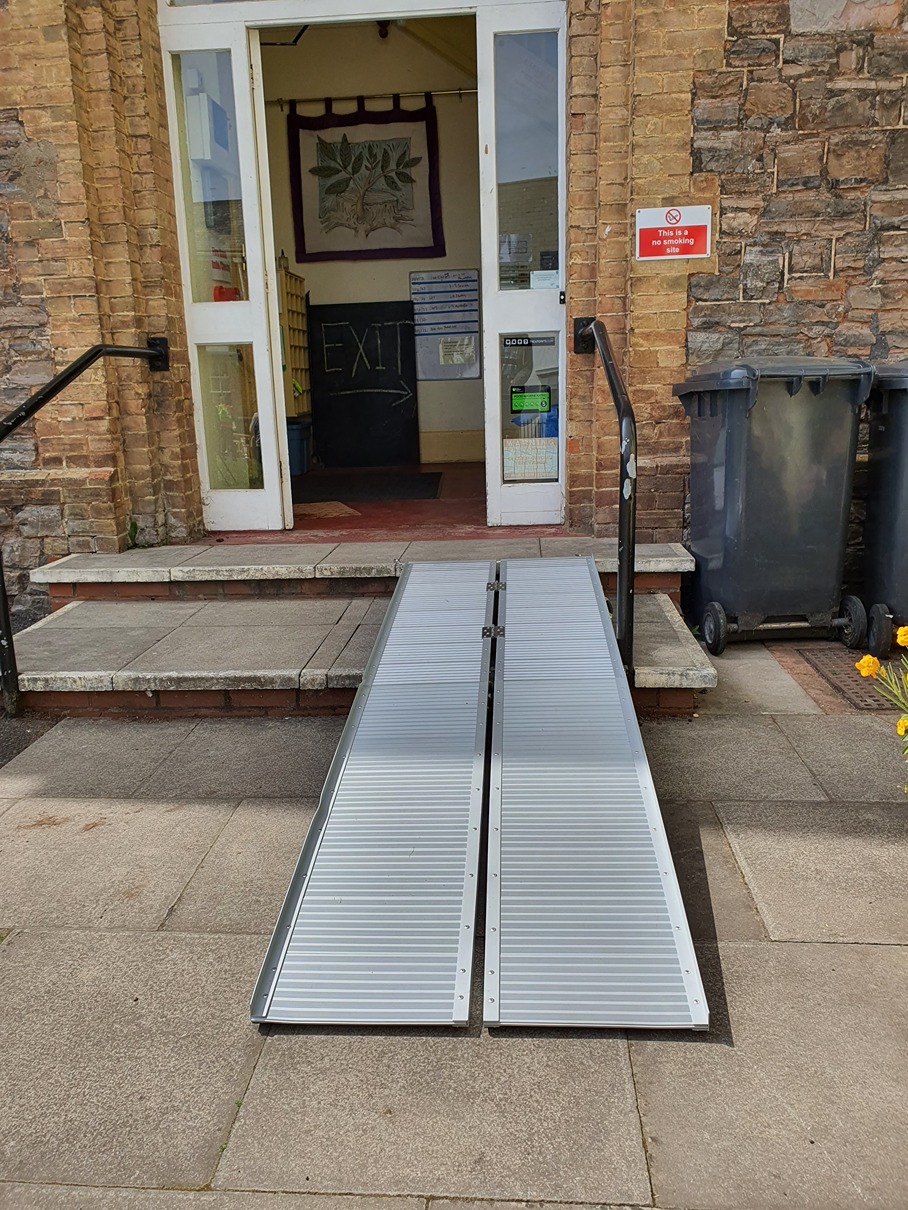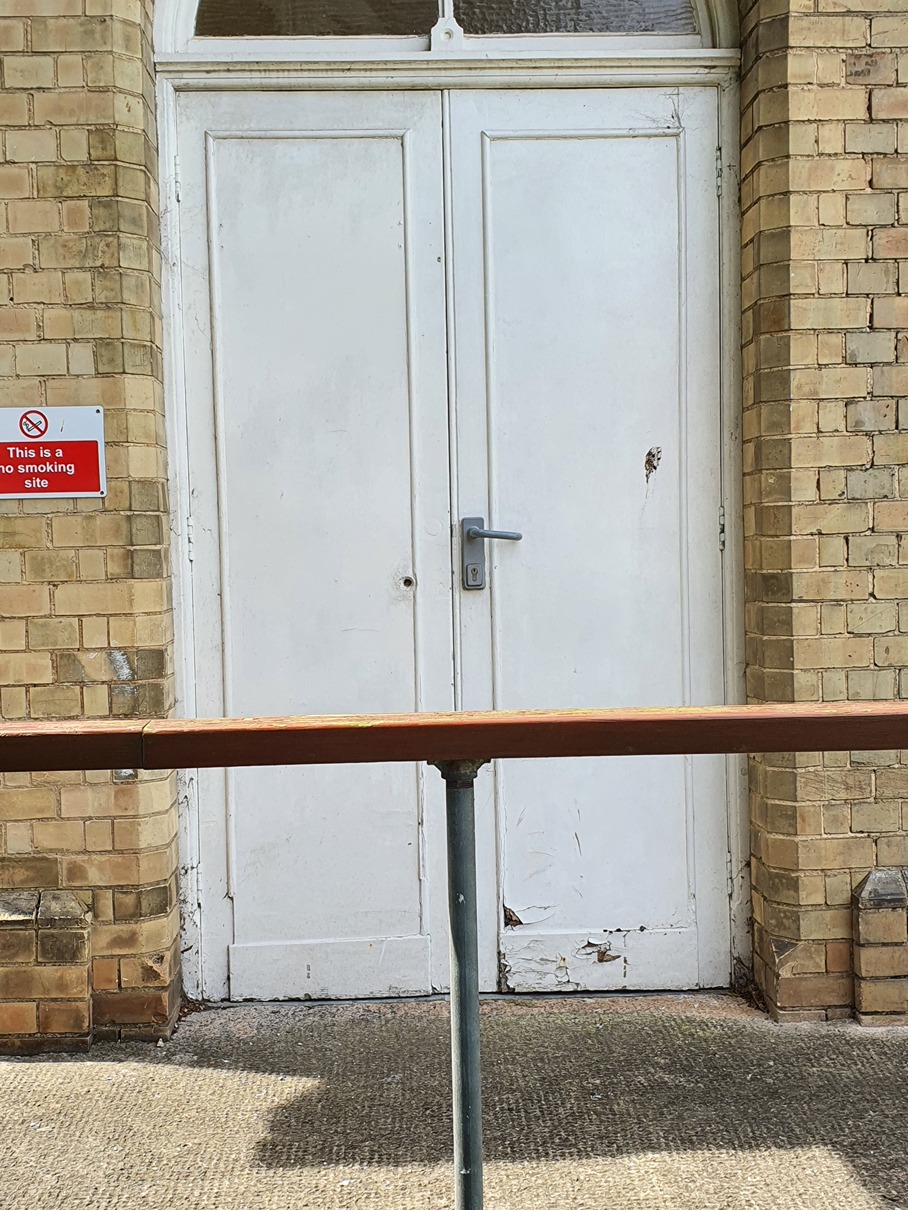 There is additional access to the hall via double doors at the opposite end to the main entrance. This is a flat access into the hall porch, leading to the small hall, leading to the main hall with no steps and wide doorways.
From the main entrance to the hall, a porch gives access to the main hall to the left through an oversize door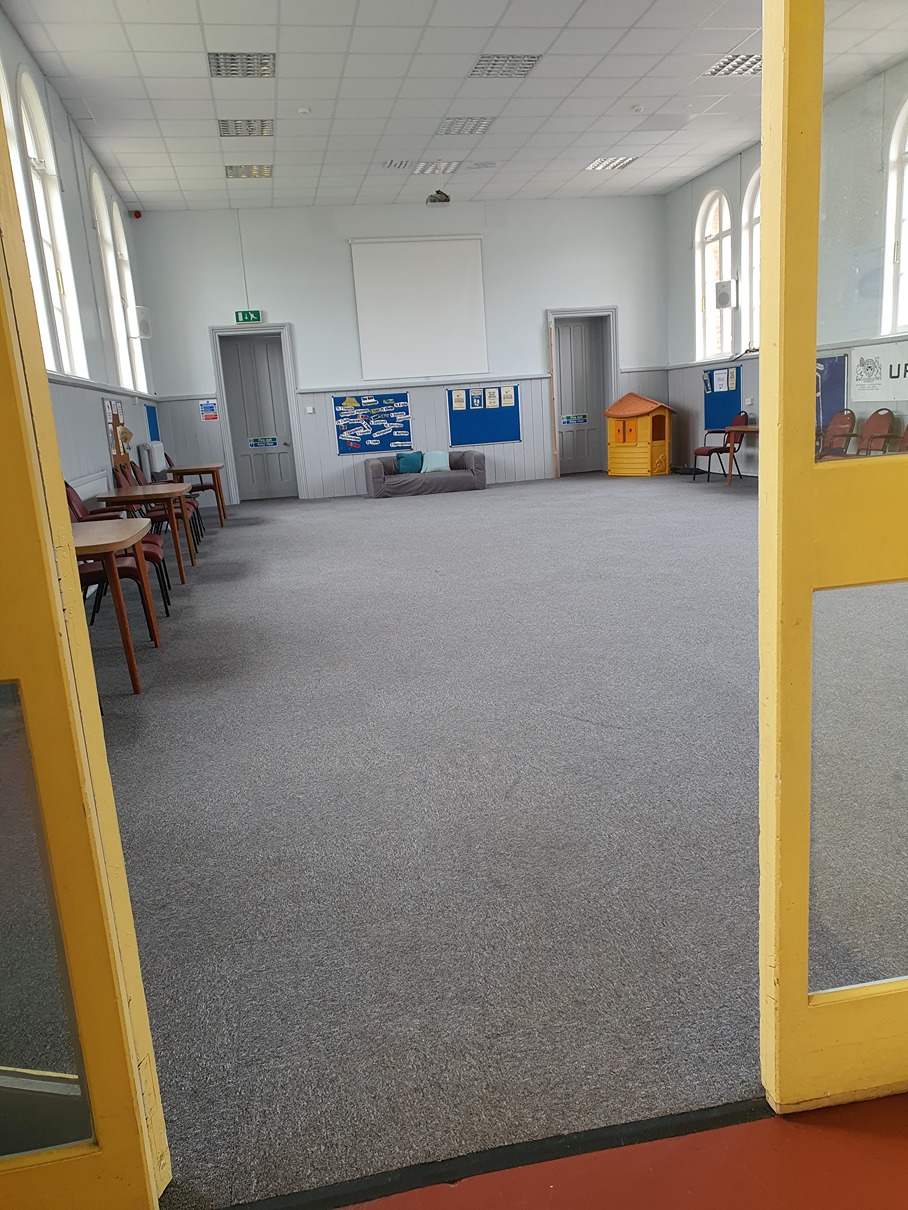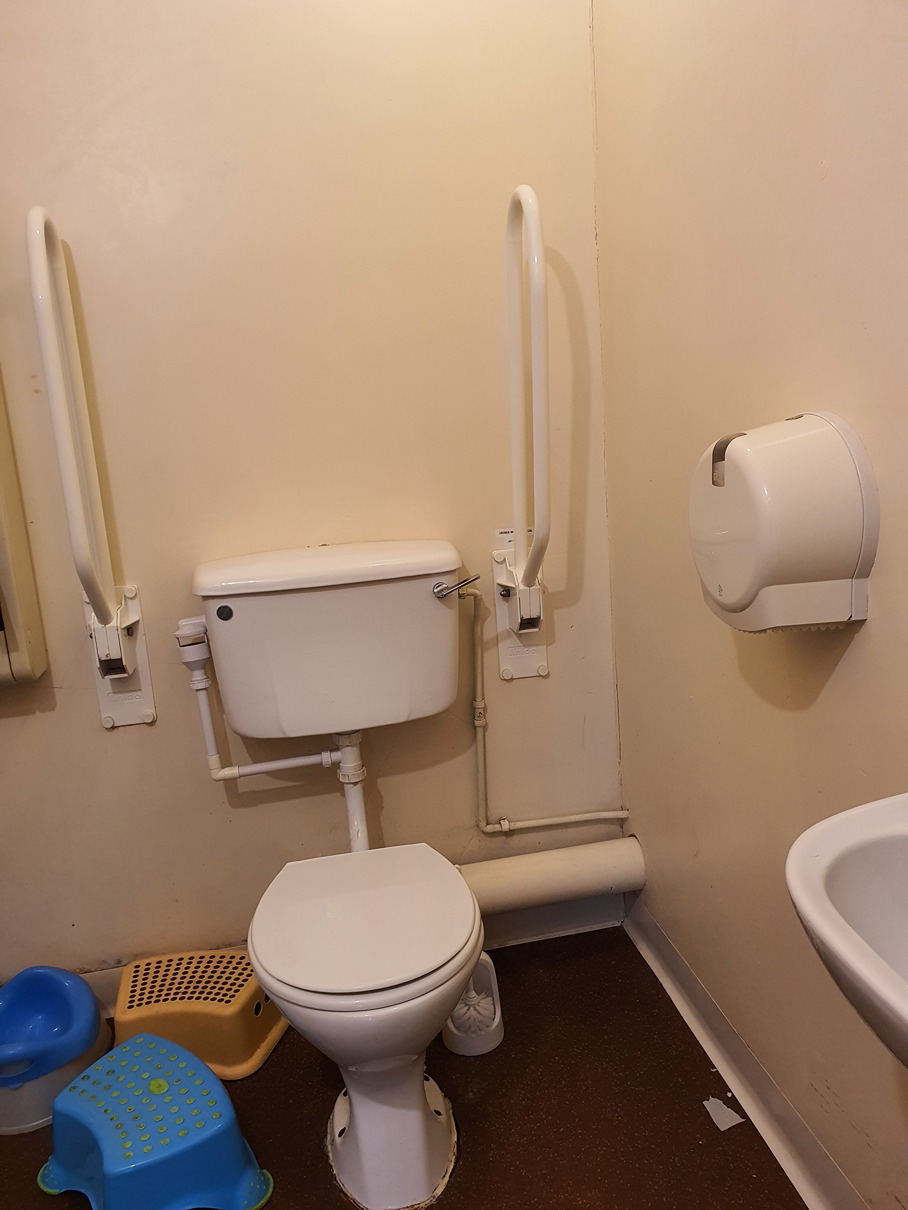 To the right of the main hall porch, there is an accessible toilet with room to wheel a wheelchair into the cubile, and support bars.